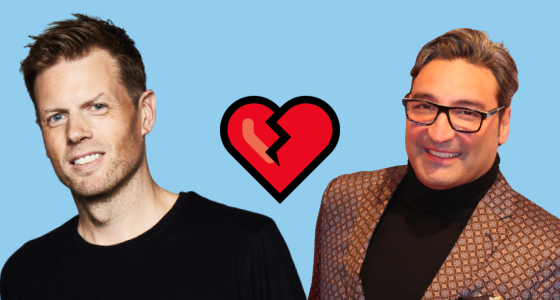 Late last Friday, a Twitter spat broke out between Mousse T and Kevin McKay of Glasgow Underground. This blog originally planned to publish the story on Sunday, but held back until Monday to allow everyone the opportunity to respond – so allow me to sum things up briefly.
Mousse T was on his computer going through his latest promos when he came across "Sing It Back" by Kevin McKay. The "Original Feel Love Mix" name raised an eyebrow, as Mousse T remixed "Sing It Back" by Moloko in 1999 and called it the Feel Love Mix. On listening to it, he discovered it was a cover of his remix.
He didn't like it and called it out on Twitter. Not long afterwards, BMG complained about the cover being unauthorised and it was taken down – I have no idea whether the two events are connected, McKay says yes and Mousse T says no. The two had it out on Twitter and that seemed to be that.
Except it wasn't. McKay got in touch with this blog earlier this week to tell me he'd made a few changes to the track and it now has BMG's approval to be released – and guess what? It's out today…
My thoughts? It's not the greatest song in the world by a long shot – but given McKay's statement to this blog on Monday describing it as a "party banger", I don't seriously think that was the aim. I think it does what it does perfectly well – and I suspect that the publicity around Mousse T not liking it might help a bit too.
Traxsource and Beatport have it now, and so do several other places, no doubt. Go and play it before they try to close the clubs again…