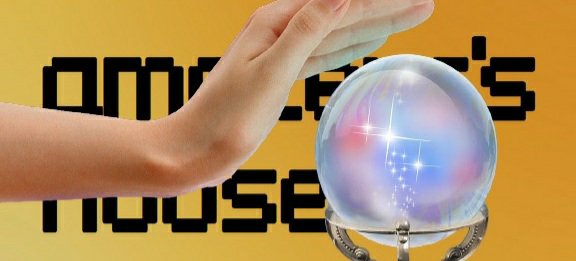 Yesterday, this blog made its predictions for what was not especially likely to happen during 2022 from January to June. Today, the series concludes by going through the months from July until December…
As summer gets into full swing, July will see Maceo Plex staging a poll on his social media pages to see what he'll throw at his audience next. The most popular entries will be a large bag full of tomatoes, a sofa and a collection of adult toys – with the cake entry being removed after a legal threat from Steve Aoki. In other news, David Guetta will be mocked for claiming in an interview he brought techno to Detroit.
In the meantime, Sterling Void will announce his triumphant return to dance music in August after collaborating with some trendy name in the house music world. Both Void and his collaborator will wax lyrical about his past whilst downplaying allegations made on this blog as "something from the past". Carl Cox will display a rare loss of temper after a whole order of merchandise says "oh no oh no" on it.
September will see Louie Vega announcing he's now selling a range of Masters At Work branded hats – which will see production partner Kenny Gonzalez starting to wear them too. Someone in the dance music press will subsequently get the two mixed up when they show for an interview wearing the same hat. Defected will deny rumours Simon Dunmore threw the remainder of the Jesus Loves UK Garage shirts into the River Thames.
October is the month where the Blessed Madonna will change her name due to finding out she was never actually blessed. The farting DJ, noticing I'm never going to stop writing about him, will start sending me stories directly. Universal will confirm that Lucian Grainge's pay for the year will be £150billion and David Guetta will claim he brought afro house to Africa.
In November, David Morales will announce his retirement after some 800 years in the music industry. The retirement will, of course, be cancelled a few days after he gets a new rush of artists begging to collaborate with him. DJ Sneak will also confirm he's in talks to buy Traxsource, admitting he thinks this is the only way he'll be able to keep to the vow to get his music off the site.
And to finish off the year in December, Danny J Lewis will create a garage house bootleg of Cliff Richard's "Mistletoe And Wine" which somehow manages not to sound like a trainwreck. DJ Sneak will partake in various angry rants at Traxsource after they ignore his offer to buy them, culminating in him wishing their founders a rubbish Christmas. Oh, and Low Steppa will go into hiding for a few weeks after having a bungalow tattooed onto his forehead at the end of a night out…
---
Missed part one yesterday? It's over here…