These aren't terribly good times for Russian DJ Nina Kraviz. Facing mounting criticism over the fact she refuses to state her position on the Russia-Ukraine war – bar meek platitudes about "praying for peace" and expressing sadness over the two countries' relations – she lost a number of high-paying gigs recently.
In total, Ears To The House understands that she has lost some $100,000 worth of work in the past few months. And now it increasingly appears like she's lost another one – her appearance at Glastonbury on the Arcadia stage. Her name was previously featured on social media flyers when they unveiled their lineup back in April.
Yet anyone looking at the Glastonbury website for set times is greeted with this…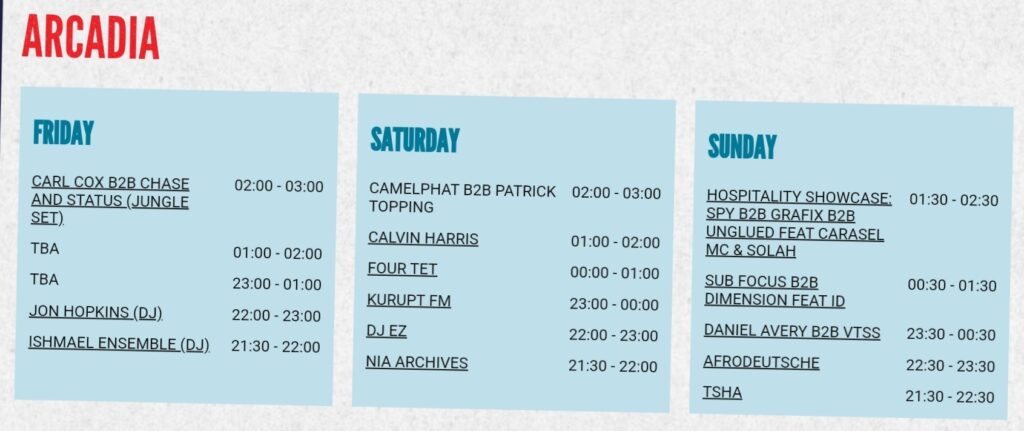 Notice that two TBAs appear on the Friday night lineup? The two hour slot from 11pm is believed to be for a special, as of yet unannounced guest – and no, Ears To The House does not know who it is. Which leaves questions as to whether the subsequent 1am slot was originally for Kraviz.
Glastonbury have been contacted for comment to see what's going on, but this Instagram post from their account featuring prominent use of yellow and blue – the two colours of the Ukraine flag – might be a clue…
And all because she refuses to state an opinion…