It's been a bit of a heavy week on our return to the online airwaves, so Ears To The House is pleased to see this one arrive in the inbox for some light relief. It concerns techno DJ and #ForTheMusic campaign leader Rebekah Teasdale, a livestream for broadcaster HÖR Berlin and an unexpected end to her set.
HÖR Berlin are based in a small studio at Kreuzberg, and they started making a name for themselves during the first Covid-19 lockdowns in the spring of 2020. They're also perfectly located, with numerous DJs making Berlin their home – and this includes none other than Rebekah herself.
Her latest set for the broadcaster was on Wednesday, and it went well. As much as this site has asked questions in the past about the #ForTheMusic campaign she leads, we have no such criticism of her DJing skills. Judging by the feedback on the livestream, things were going well, and Rebekah typically spent much of the time looking a little like this…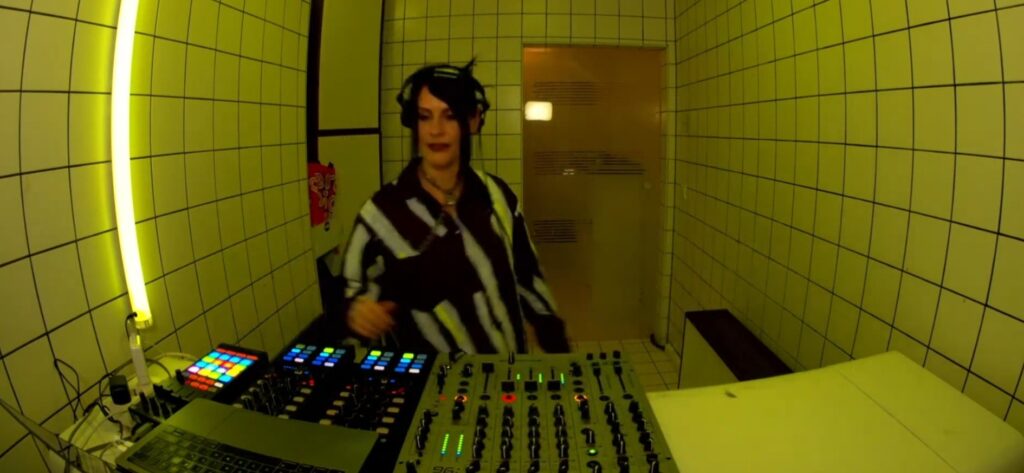 And until the last ten seconds or so of the stream, things were going great. Until, that is, the laptop on the left hand side of the screen started to slide backwards – something which did not go unnoticed by Rebekah herself…
But as fast as Rebekah was, the laptop was just that little bit faster…
Which led to the scene below and the livestream being pulled just seconds later.
The full set is up here, if you fancy it. And in case anyone's wondering, Rebekah posted assurances on social media that the laptop was fine…