It's been a busy few days for Derrick May – perhaps it's just as well, as he doesn't have many of them anymore. Since Saturday, he's been hanging around at the Movement Electronic Music Festival in Detroit like an annoying turd that simply won't allow itself to be flushed down the toilet.
Some of his friends have been daft enough over the past days to actually pose with May in pictures – we reported yesterday that Andres had apparently recruited him for what is likely to be the least successful advertising campaign since toothpaste makers Colgate started churning out ready meal lasagnes. And now, another one of May's friends has crawled out of the woodwork.
Step forward, Kevin Maurice Saunderson. One of three members of the mythical Belleville Three, he's been a long time friend of Derrick May – but has remained tight-lipped about his friend since he was immersed in numerous allegations of sexual assault two years ago. Saunderson and remaining member Juan Atkins have been reluctant to even mention his name – but after two years, they're starting to make mistakes.
Last night, Saunderson posted this photo of himself with May…
Cue reactions a lot like this…
He quickly found out it wasn't going to go well for him, with numerous people leaving links in the comments section to an Annabel Ross article from September 2020 detailing the many allegations against May. Ears To The House understands that Saunderson first became aware of claims about May as early as February 2020, around seven months before the dance music press went to print on them.
Curiously however, Saunderson had nothing to say in response on the subject – but he did find time to respond to a claim that May isn't as talented as he makes out…
Incidentally, we notice Louie Vega was on a visit to Detroit himself yesterday. On his Instagram stories, he proudly posted about his meeting with Kevin Saunderson and Kenny Larkin – but May does not feature in the picture, despite it being taken in exactly the same place…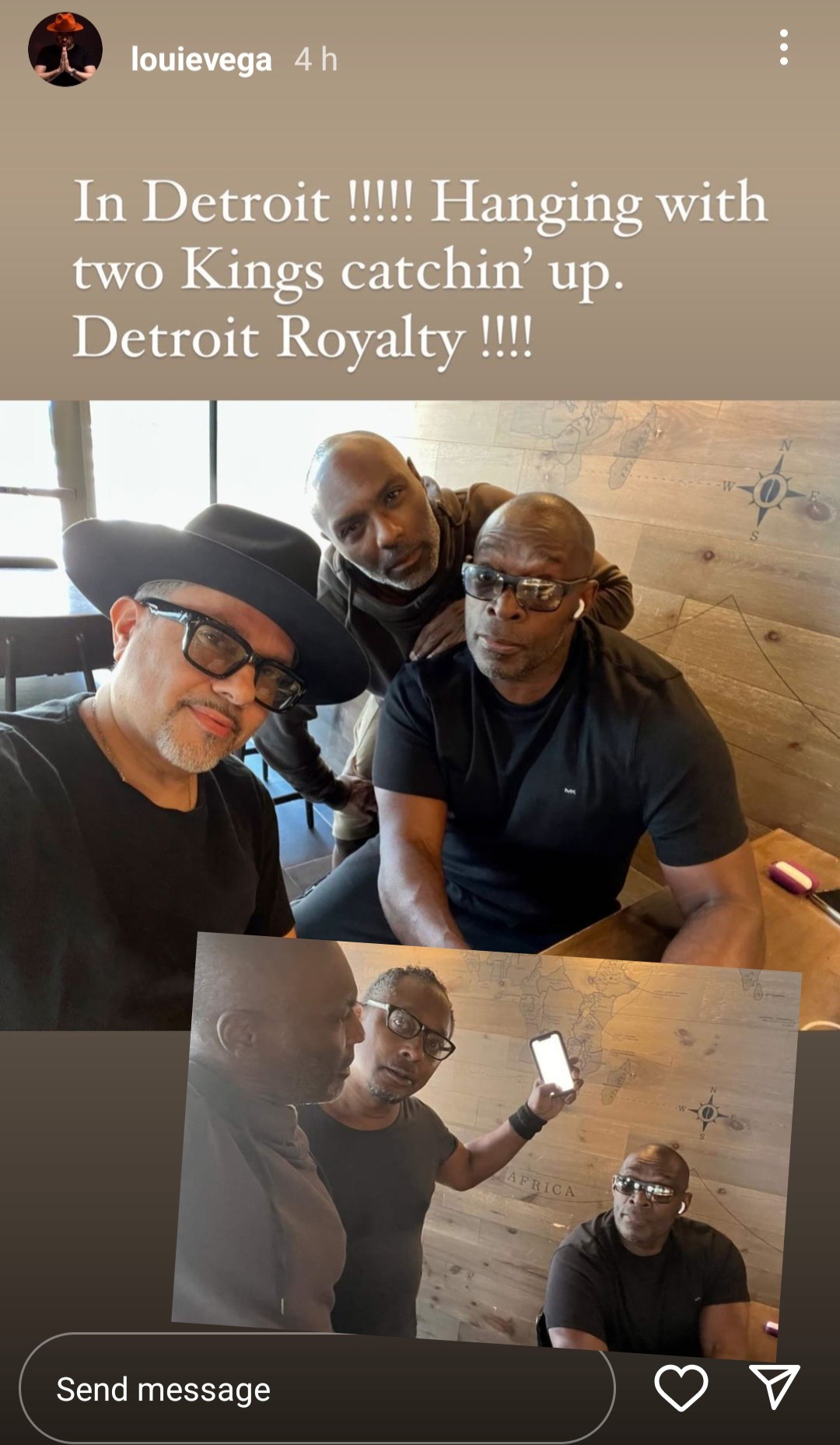 Did Vega decide to wait until Derrick May had to use the toilet before quickly sneaking out his phone to take the picture? You'd almost get the impression Vega realises being pictured with May might not be a good thing…