Some of the posts here on Ears To The House are so beyond parody that they practically write themselves. This is very much one of them. On Sunday 17th July, long-time DJ Danny Tenaglia will be playing out – Victor Calderone, Oscar Gaetan and DJ Chus will be joining him as well.
It all takes place at The Brooklyn Mirage, part of the Avant Gardner complex. Nothing unusual in all that, you might think. And you'd be right – DJs DJing isn't exactly our idea of breaking news, either. But one thing about the night somewhat annoys us – and that's the name.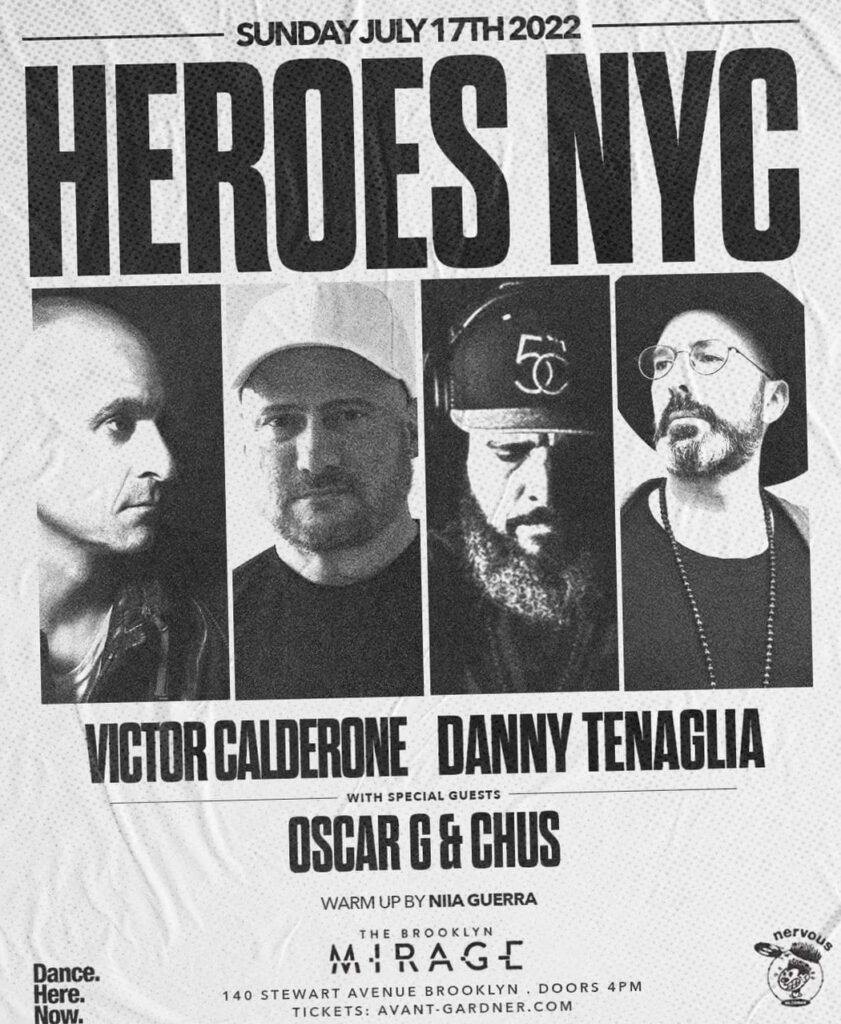 Heroes NYC? We've tried to work this out, and we estimate the four men in question have somewhere between 130 and 150 years of DJing experience between them. And whilst Ears To The House assesses these things on merit alone and not age, the name "Heroes" is anywhere between questionable to borderline offensive.
The fact they have over a century worth of DJing experience between them does not make these four men "heroes". Not of anything, really. In the context of New York City, "heroes" might include the healthcare workers who got NYC through several waves of Covid-19 in the past two years. Or going back further, they might include the firefighters who went into the inferno that were the World Trade Center towers in September 2001.
We know that DJs as a breed typically have a staggering lack of self-awareness – but this is truly off the scale..