Around two weeks, Kathy Brown was doing what she did best – namely being Kathy Brown. The American singer, known in the house music world for countless records including "Joy", "Turn Me Out" and "Love Is Not A Game" was busy adding her infamous voice to future house records.
That was until she went home to her native Charleston in South Carolina – where she began to feel unwell. Having gone to hospital, she was admitted to the intensive care unit – doctors were surprised to discover that Brown had a pretty advanced cancer, and even more worryingly, it had spread to the brain.
Intensive surgery followed almost immediately to reduce swelling in the head. Ears To The House understands that although the surgery was successful, Brown potentially faces a long stay in hospital – in addition to treatment for the cancer itself, the most serious level there is at Stage 4.
Not only will this process likely be long – it's also going to be expensive. And with Brown being unable to do much of her work in the meantime, her daughter Latisha Green has launched a fundraiser – aiming to raise $50,000 to "assist Kathy and get her through the weeks and months ahead".
At the time of writing this article, the total amount raised is $7,000 – and by far the most generous donation so far is from Simon Dunmore, the owner and former boss at Defected Records. He contributed $1500 to the pot – so how did his old label give in comparison?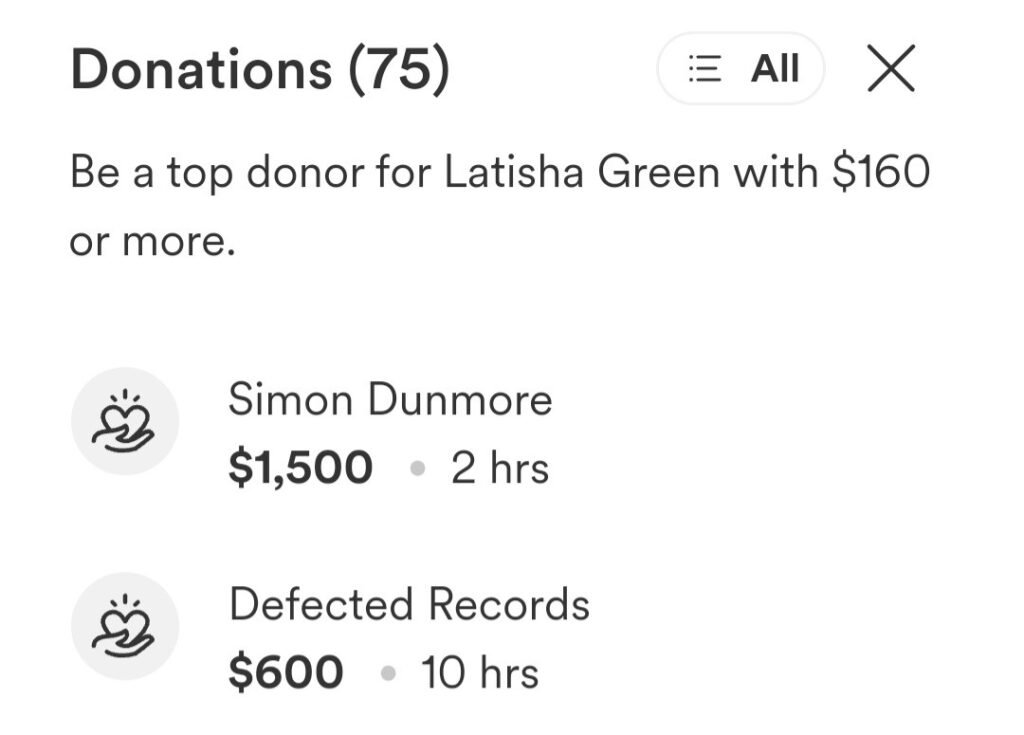 With Dunmore's contribution coming a full eight hours after Defected put some money into the pot, Ears To The House really isn't quite sure what to make of this. It certainly doesn't portray Wez Saunders and Defected in the most flattering light, to put it mildly.
To be fair, however, at least Defected have actually put in something – even if that amount is utterly derisory compared to the amount of money that the company makes each year. The same cannot be said of the many DJs – some of whom really should know better – who are responding to a Traxsource post on Instagram about the fundraiser by sending prayers.
It's money that pays bills, not prayers…